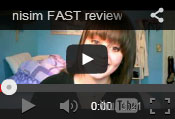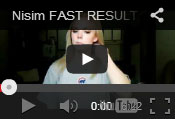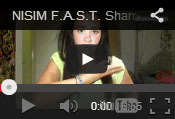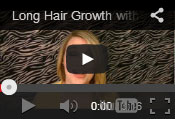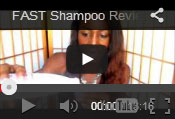 PLEASE NOTE: Each testimonial merely represents the personal experience of the particular consumer and should not be interpreted as an endorsement that you will achieve the same results. Each consumer's experience is different, and different consumers experience different results. All F.A.S.T. Products come with a 100% Money Back Guarantee - click here for details. Click Here For The FAST Product Selector.
F.A.S.T. Shampoo and Conditioner for fast growing hair
F.A.S.T. Shampoo is NOT a hair loss product. If you are looking for a hair loss products click here.

F.A.S.T. Shampoo and Conditioner
Supercharge your hair!
Nisim has created FAST (Fortified Amino Scalp Therapy) ideal for men or women seeking to grow their hair longer. A proprietary blend of natural herbs and essential amino acids are combined to provide the basis for the ultimate in healthy hair growth. F.A.S.T. is a shampoo and conditioner system that works in combination to provide the best results possible.
F.A.S.T. shampoo and conditioner will supercharge your hair and is formulated for all ethnic hair types including African American / Black Hair / Afro-Caribbean and Latino / Hispanic Hair. Whether you have fine, thin, medium, coarse, dry, oily, normal, straight, wavy, kinky, coiled, dense or curly hair, FAST Shampoo will maximize your hair growth. It is also safe enough to use daily for chemically treated hair.
If you are not happy with our product for ANY reason return it for 100% of your money back plus the original shipping charges just for trying it.
Click here for Fast Shampoo Guarantee Details
All F.A.S.T. Shampoo hair growth products ship from Morristown, New Jersey, resulting in very fast delivery for destinations in New York NY, Chicago Illinois, Philadelphia & Pittsburgh PA, Washington DC, Baltimore Maryland, Alexandria Virginia, Charlotte & Raleigh North Carolina, Boston & Newton MA, Columbus & Cincinnati Ohio, and nearby cities. Customers will also experience relatively fast shipping times when you buy FAST Shampoo online for orders to Atlanta Georgia, Nashville, TN, Minneapolis MN, Detroit Michigan, Indianapolis Indiana, Louisville Kentucky, St. Louis & Kansas City MO, Memphis TN, Milwaukee WI, Des Moines Iowa and New Orleans, LA. for All Nisim Hair Growth Shampoo orders placed to Los Angeles, San Diego, San Francisco & San Jose CA, Houston, Dallas, San Antonio and Austin Texas, Albuquerque New Mexico, Phoenix Arizona, Denver Colorado, Miami & Jacksonville Florida, Seattle Washington, Las Vegas Nevada or Portland OR. Max $5 For Priority Mail
Growing Hair Faster - Long Hair is Beautiful
Long hair is beautiful, but sometimes you have every reason to want to chop it all off. A bad dye job, perhaps; split ends, which seem to happen far often than they ought to; or a bad haircut that just won't grow out right. Regardless of your reason for ridding yourself of your hair, you're inevitably going to want to grow it out again.
After all, who doesn't love long hair? Not only is it longer, more beautiful, and more lustrous, but you can do more with it as far as styling is concerned. These days, long hair is all the rage with both men and women, and it isn't hard to imagine why. When you look in popular media, most men and women have longer hair; gone are the days of crew cuts as the standard for men, and while you see a lot of women sporting pixie cuts now and again, they always end up growing it out.
How to avoid spending time in that awkward in-between stage of hair growth, though? The answer is FAST hair growth products. Nisim's F.A.S.T. Hair growth products for women and for men can be found using our FAST Shampoo line of products to prolong healthy faster growing hair.
Nisim's F.A.S.T. Shampoo is sometimes mistaken for a hair growth shampoo for those who are bald. F.A.S.T. Shampoo won't help you grow new hair. Any positive results you'll experience with Nisim's F.A.S.T. Shampoo products will only be possible if you have existing hair.
How to Make Your Hair Grow Faster and Longer
When you need or want hair growth fast, though, and your hair is healthy and ready to grow, then the fast hair growth secrets contained in Nisim's fast hair growth remedies are for you. Our Hair & Scalp section also include tips for fast hair growth, so as to help your body grow the hair you want faster. Your diet, your lifestyle, and many other decisions in your life day in and day out, are vital for growing hair longer.
When you think, "What do I want out of my fast hair growth product?", you may at first think that speed is all that is important to you, but you should remember that this is something you're putting on your body, a product that will affect the health and luster of your skin and hair.
With Nisim's F.A.S.T. hair products, the natural herbs in the solution will not only help to maximize the potential speed of your hair growth but also improve the health of your hair and scalp. In fact, that is part of what optimizes the speed of your hair growth – increasing your scalp's health is conducive to the fast, healthy growth of your hair.
Healthy Scalp For Faster Hair Growth
With Nisim's hair growth products you'll be able to have whatever hair style you want. You'll be surprised at the ability to prolong your hair growth, moving quickly from your pixie or crew cut, through that awkward stage of half-grown-out, and right into the longer, more popular look that you're going for.
On top of your healthy hair growth, you'll quickly find your hair and scalp is healthier than it has ever been with the products you've been using up until now. Split ends, dry hair, dandruff, and other afflictions of your scalp will quickly be a thing of the past once you've taken the time to treat your body right. With Nisim's FAST shampoo and conditioner, you'll sustain longer, healthier hair sooner rather than later.
FAST is Sold in over 40 Different Countries
At Nisim's we have a large network of available distributors worldwide that carry our hair growth products. Our distributor in China carries our FAST Shampoo and Conditioner under a separate branding as Magic Lab. You can find more about Magic Lab from this link.

FAST Product Selector

Frequently Asked Questions
Copyright © Nisim International

All Rights Reserved.